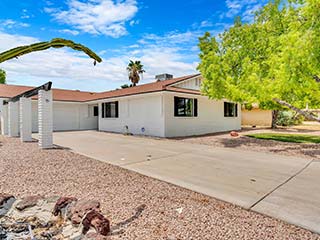 Our team at Garage Door Repair San Marcos has been working for years to supply the very best service possible to each and every one of our customers. We always get the job done quickly without sacrificing quality. Our team believes in providing services that you can count at affordable prices. That's why we're known as one of the best business in Texas!
Experts Who Are Ready To Help
Our technicians will quickly identify the cause of your garage door's trouble, and then proceed to find the most suitable fix for it. We'll be in and out of your hair in no time, so you won't be stuck waiting around and wasting your day!
Repairs, Replacements, And More!
Whether it's a specific part that needs some maintenance work, or a garage door panel that needs to be completely switched out, our professional technicians can handle it easily! We're well versed in dealing with all types of parts, such as extension and torsion springs, as well as any brand of opener you may have. Our team will be able to easily handle sensors that need to be realigned, cables that require immediate attention, or a new door opener that needs to be replaced. We even offer emergency repairs, so if you're in a tight spot, don't worry! We're here for you.
Need Some Maintenance Done?
Our experts can do that as well! From minor adjustments to applying thorough lubrication, we can do it all for you. It's important to have your garage door checked periodically to ensure that everything is in working order and that its safety features, such as the sensors that keep it from closing on an object in its path, are still in optimal condition. So don't wait any longer!
Our professional team is the best around
Repairs, replacements, installation, and more services available
High standards of excellence